Frameless glass pool fencing In Melbourne
If you have a swimming pool or spa, Victorian state law requires that it's surrounded by appropriate pool safety fencing. Regulations require that any pool or spa (above ground, in ground and even inflatable) capable of holding more than 30cm of water must be surrounded by fencing that is at least 1.2m in height. The gate must also be self-closing and self-latching
At Tough N Glass, we supply and install premium quality and fully compliant frameless glass pool fencing for homes throughout Melbourne.
If you're looking for premium quality glass pool fencing in Melbourne, then contact the team at Tough N Glass.
TO VIEW OUR FRAMELESS GLASS POOL FENCING MOVE TO GALLERY
Discover the benefits of frameless glass pool fencing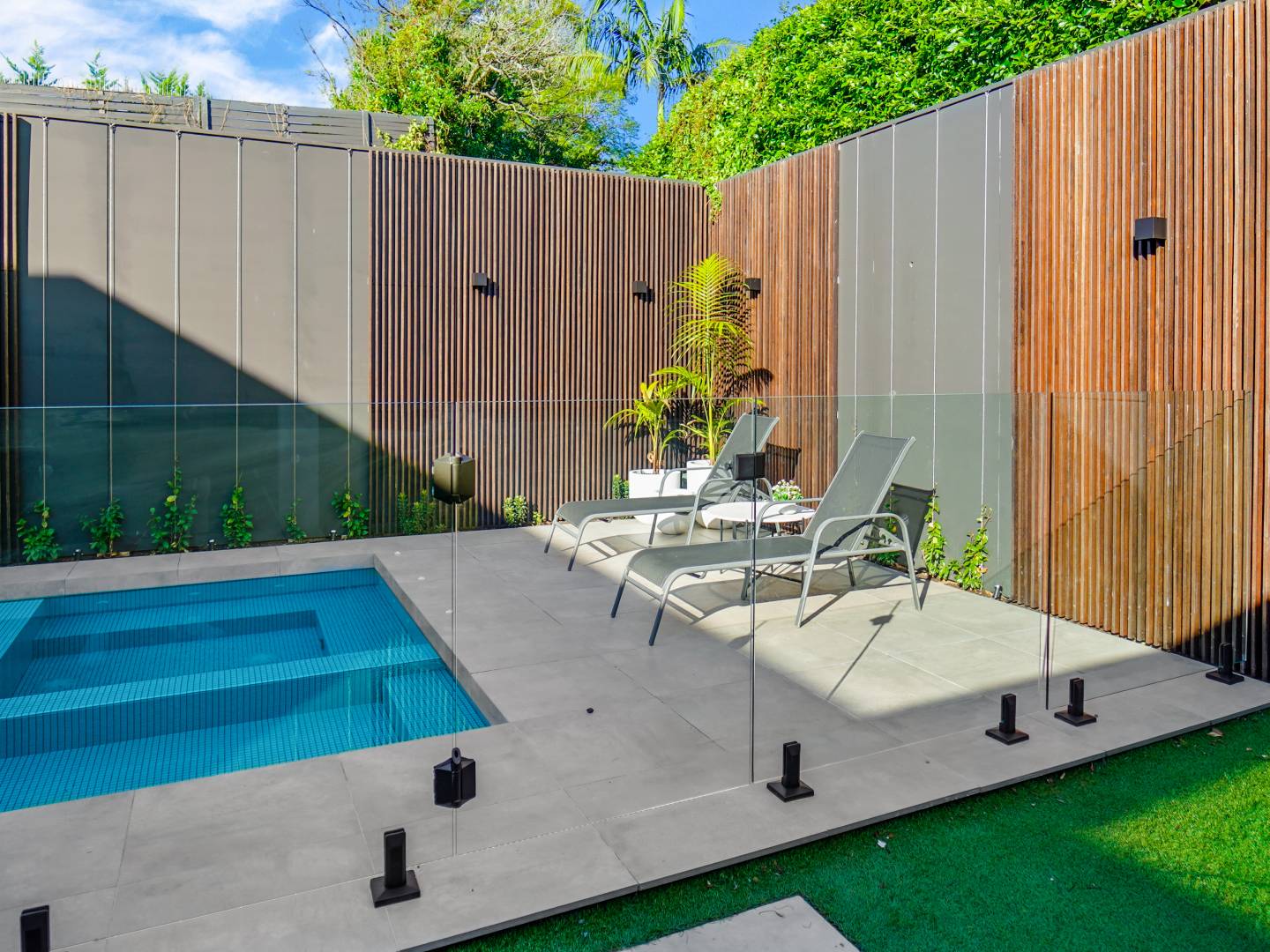 We specialise in the design and installation of frameless glass pool fencing. Our pool fencing systems meet all Australian Standards as well as the safety standards for pool fencing as laid out by the Victorian Building Authority.
Our glass pool fences also look great. The frameless design and premium quality Australian made glass allow for a sleek and stylish design that allows for the flow of natural light and won't obstruct the view across your pool or backyard.
Besides the obvious safety factors, our frameless pool fence systems offer a wealth of additional benefits:
Stylish and attractive: Tough N Glass offers a variety of glass fencing designs that are sleek, stylish and can be seamlessly integrated into surroundings.
Low maintenance: Unlike timber fencing, which can rot, or metal fencing, which is prone to corrosion, glass fencing will stand up to the elements and is easy to clean.
Tough and safe: We use premium quality toughened safety glass that is incredibly difficult to break. In the unlikely event of a breakage, it's designed to break into blunt cubes of glass, not sharp and dangerous shards.
Other Frameless Glass Systems
At Tough N Glass we supply and install a full range of premium quality frameless glass systems for homes and businesses across Melbourne. This includes frameless glass doors, sliding glass doors, glass balustrades, glass splashbacks, frameless and custom glass shower screens and much more.
We use only the best quality Australian-made glass. All installation work is carried out in line with the Building Code of Australia and all relevant Australian Standards. Whatever architectural glass systems you require, the team at Tough N Glass is ready to help.
Don't risk the safety of your family. To enquire about frameless glass pool fencing for your Melbourne home, get in touch with Tough N Glass today. Give us a call on 1300 907 029 or contact us online.