Frameless Shower Screens in Melbourne
We supply and install premium quality custom shower screens designed to your precise specifications. Our semi-framed and frameless shower screen systems provide a sleek, minimalist design that allows for the optimal flow of natural light and creates a sense of openness and space in any bathroom. Our shower screens can be fully customised to suit the current layout of your bathroom or to fit in with the plans for a new bathroom. Our screens feature a range of opening options designed to make the best use of the available space, while remaining functional and looking great.
Best of all, a frameless shower screen system is easy to clean. With smooth flat surfaces, and less framework and fewer joins, it's much more difficult for grime, mould and mildew to get a foothold and easier to keep your bathroom sparkling clean.
If you're looking for custom frameless shower screens in Melbourne, then contact the team at Tough N Glass today.
To View Our Frameless Shower Screens Move to Gallery
Choose From Ready-made or Custom Frameless Glass Shower Screens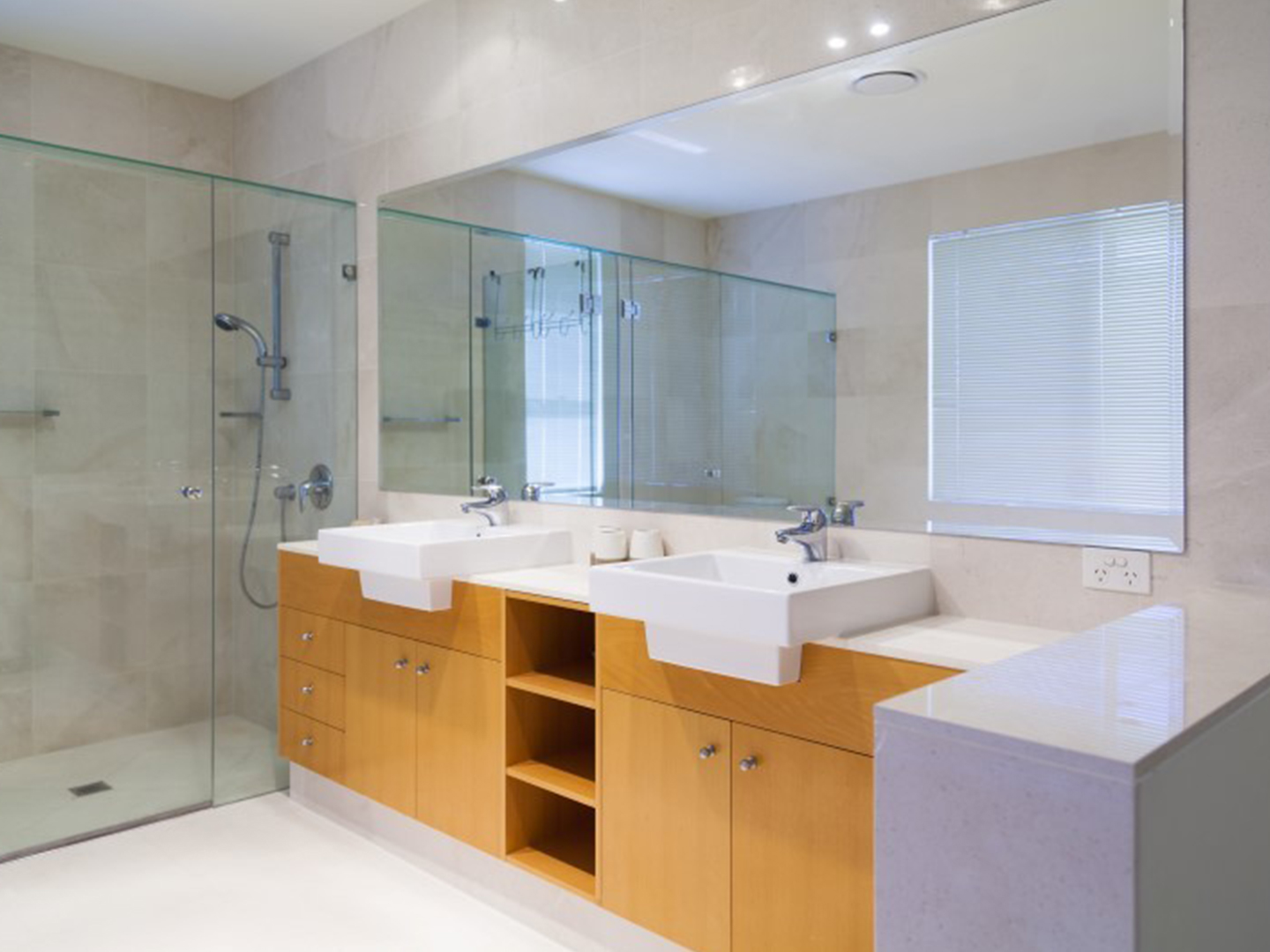 Let our qualified glaziers guide you through the process of selecting your perfect shower screen system. We will work with you from design right through to installation.
Tough N Glass offers both standard and fully customised design options across our range of semi-frameless and frameless shower screens. We use only high-quality hinges and hardware in all shower screen fittings and high-quality Australian-made toughened safety glass for the screens. On top of this, we maintain competitive prices to ensure superior quality and value for money.
All of our Melbourne shower screen installations are compliant with Australian Standard AS 1288-2006. Other features and benefits include:
Specification
Australian-made 10mm toughened safety glass
Flat polished to give it a clean and attractive finish
Chrome fittings
Corrosion resistant
Durable and long lasting
Expertly installed
Other Frameless Glass Systems
As one the most trusted glass suppliers in Melbourne, we supply and install a full range of premium quality frameless glass systems for homes and businesses across Melbourne. This includes frameless glass doors, sliding glass doors, glass partition walls, glass pool fencing, glass balustrades, glass splashbacks and much more.
We use only the best quality Australian made glass. All installation work is carried out in line with the Building Code of Australia and all relevant Australian Standards. Whatever architectural glass systems you require, the team at Tough N Glass is ready to help.
If you're interested in a semi-frameless or frameless shower screen for your Melbourne property, get in touch with Tough N Glass today. Give us a call on 1300 907 029 or contact us online.